The Build Healthy Places Network's Colby Dailey and Daniel Lau present a webinar on the opportunities for collaboration between community development, violence prevention and early childhood development advocates
The Build Healthy Places Network staff presented a webinar for Prevention Institute and The Center for the Study of Social Policy on August 26th. The webinar provided an overview of the Community Developmentsector, a multi-billion-dollar sector that serves as an action arm for addressing social determinant of healththrough the development and financing of affordable housing, childcare centers, grocery stores, health clinics, and services in low- and moderate-income communities. We were also joined by Lisa Erickson and Lisa Forti of First 5 Alameda County.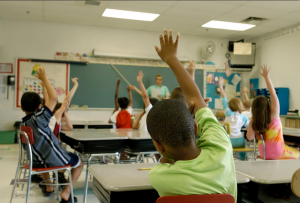 The webinar focused on the sector's alignment with the health equitygoals of public health, and strategies for ensuring community development investments make communities safer and improve outcomes for young children families.
Learning Objectives:
Gain an understanding of the community development sector

Learn from BHPN's work of supporting local collaboration between healthand community development agents across the country

Discuss how local communities are engaging this sector

Understand why engaging the community development sector is important for public health and specifically for promoting community safety and positive early childhood development
Click to access the following: