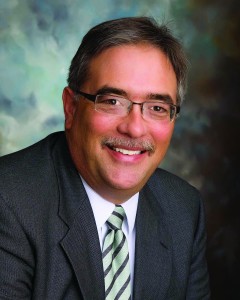 The Ohio Housing Finance Agency (OHFA) has long recognized that housing is a powerful social determinant of health. Considerations of health and housing begin at the annual planning level, when research-based housing priorities are set, public-private partnerships are considered, and input from stakeholders forms the plan's final draft.
Through the Agency's strategic planning process, we identified innovative opportunities to address the needs of low- and moderate income Ohioans. OHFA fostered dynamic partnerships with the Ohio Department of Mental Health and Addiction Services (ODMHAS), Ohio Department of Health (ODH), Ohio Department of Administrative Services (ODAS) and Ohio Department of Medicaid to align our strategies and leverage scarce state and federal resources to benefit Ohioans. OHFA developed these partnerships as a member of several interagency housing councils and committees during the early 2000's and most recently with Ohio's Housing and Homelessness Collaborative established by Governor John Kasich.
Building relationships with each agency, understanding their sources of funding and maintaining open lines communication when staff took new positions or retired was challenging, but with the assistance of Governor Kasich's administration and dedicated staff at each organization, we prevailed and launched programs to benefit Ohio communities.
In June 2014, OHFA released its Health Impact Assessment, an evaluation of U.S. Department of Housing and Urban Development (HUD), Rural Development (RD) and Agency housing inspection policies in collaboration with The Ohio State University College of Public Health. In order to limit the adverse impact of streamlining multifamily housing inspections, the report recommended the implementation of:
A single standard across a multitude of participating agencies
Increased training for housing inspectors
Development of a risk-based inspection agenda to protect the health of residents
Other examples of successful health-driven housing partnerships include:
Lead-based Paint Abatement Programs – In collaboration with ODH, ODAS, HUD, Ohio Association of Community Action Agencies, and the Corporation for Ohio Appalachian Development (COAD), OHFA funded two initiatives to help eliminate lead hazards in nearly 250 residential housing units placed into service prior to 1950 where children have documented elevated blood lead levels. The programs also provide lead-based education and outreach.
Mobile Health Clinic – Staffed by a nurse practitioner and medical assistant, the mobile health clinic provides wellness checks, medication, and health consultations near permanent supportive housing developments. The clinic will provide care annually to at least 400 residents in permanent supportive housing located in Cleveland and funded by OHFA.
Capital Improvements Program – In 2012, OHFA partnered with ODMHAS to create a pilot program to finance the preservation of housing units designated for Ohioans disabled with severe and persistent mental illness and/or chemical dependency. This program funded the preservation of 362 units. Rehabilitation included the replacement of major mechanicals, bathrooms, kitchens, and air conditioning, a critical need for those who take medications.
Neighborhood Initiative Program – In 2013, OHFA reallocated $60 million of the Hardest Hit Fund to stabilize property values by removing blight and eliminating health risks associated with dilapidated properties.
The success of these initiatives underscores the importance of health-driven housing programs. Through our partnerships, OHFA strengthens its mission to provide safe, decent and affordable housing to all Ohio residents while remaining fiscally responsible to the state and citizens of Ohio. It's our hope that this approach of prioritizing the connection between home and health becomes a national model for housing professionals and their partners in the community and government sectors. Developing and sustaining quality, healthy, safe and affordable housing is vital to strengthening communities across Ohio and the nation. We encourage other communities to join us as we continue our work to consider policy issues from a health perspective and work with other funders to leverage state and federal dollars through better decision-making.
Douglas Garver, Executive Director of the Ohio Housing Finance Agency, oversees the lead Agency for affordable housing in Ohio. The Agency administers a wide range of programs that offer assistance to first-time homebuyers, homeowners, renters, senior citizens and other populations who might not otherwise be able to afford and sustain quality housing.
Garver currently serves on the Boards of the National Council of State Housing Agencies and the Ohio Statewide Development Corporation. He is a member of the Attorney General's Taskforce on Criminal Justice and Mental Illness and serves as Co-chair of the Taskforce's Housing Subcommittee. Garver is also a sitting member of Ohio's Housing and Homelessness Collaborative and is a member of the Federal Home Loan Bank of Cincinnati Advisory Council.
Prior to his appointment at OHFA in February of 2004, Garver served five years as Assistant to the Director and Assistant Director of the Ohio Department of Development. He received a Bachelor of Arts Degree from Mount Union College with a dual major in economics and business administration, and subsequently attained a Master's Degree in City and Regional Planning from The Ohio State University. Garver is also certified as an Economic Development Professional by the National Development Council.