It's a vital force that lifts people out of poverty.
[figure]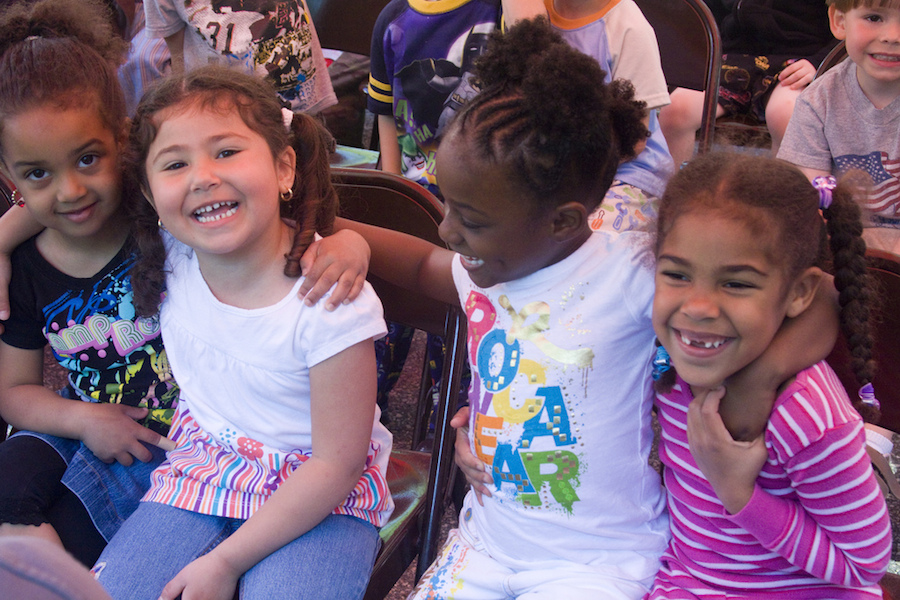 [/figure]
The community development sector invests more than $200 billion annually in low-income communities. But what does "community development" entail? Here at the Network, we have been thinking about how to define the term community development, especially for our partners outside the field. We are working on a "jargon buster" to help community development professionals and health practitioners understand each other's terms and speak the same language. In the meantime, here is how we define community development:
Community development is a multibillion-dollar sector of the American economy that invests in low- and moderate-income communities through the development and financing of affordable housing, businesses, community centers, health clinics, job-training programs, and services to support children and families.
 Although community development is not a discrete academic discipline or an accredited field like public health, it is more than an activity. It is best viewed as a self-defined sector involving organizations from multiple fields that share a common focus on improving low-income communities.
 These organizations come from fields including real estate, city planning, law, social work, public policy, public health, affordable housing, and finance, and generally identify themselves as being part of the community development industry. Both local and national Community Development Corporations (CDCs) and Community Development Financial Institutions (CDFIs) provide leadership in the sector, often working alongside neighborhood residents, real estate developers, philanthropic organizations, city agencies, investors, and social service providers.
A definition is a place to start. Below are a handful of resources to deepen your understanding of the field.
Required Reading:
Alexander von Hoffman of the Joint Center for Housing Studies at Harvard University dives into the storied history of community development in "The Past, Present, and Future of Community Development in the United States," a chapter of the Federal Reserve Bank of San Francisco's 2012 book "Investing in What Works for America's Communities." His chapter describes how the community development movement grew into a national force out of the 1960s War on Poverty programs. Slowly, a small but mighty web of community efforts in Los Angeles, Pittsburgh, and New York grew into the complex national community development system that continues to evolve today.
Eugene A. Ludwig, James Kamihachi, and Laura Toh explore the fascinating history of the Community Reinvestment Act (CRA), which became law in 1977 and prevented banks from redlining low-income or minority neighborhoods and denying mortgages and capital to people and businesses based solely on the neighborhood they lived in. The article discusses opportunities for revising and expanding the CRA to make use of new financial tools to assist low- and moderate-income communities. Today, the CRA is part of a larger policy infrastructure that makes up the backbone of community development, as it requires banks to invest in the communities they serve.
Four Organizations to Watch:
Enterprise Community Partners – Enterprise Community Partners has invested $16 billion in loans and equity to help preserve more than 320,000 affordable homes. It has demonstrated the wide-reaching benefits and cost effectiveness of housing and health collaborations. For example, the group's Health and Housing Initiative established the Oregon Health and Housing Learning Collaborative, which brings together affordable housing and service providers.
LIIF – As of 2014, the Low Income Investment Fund has invested $1.5 billion in housing, child care, education, and community facilities. Notably, LIIF has been spearheading the Partners in Progress initiative, which has been developing a "community quarterback model." As LIIF explains, "Community quarterbacks are trusted and established organizations that can articulate a vision, marshal funding sources, and align the efforts of multiple partners toward common goals."
LISC – Founded in 1979, the Local Initiatives Support Corporation (LISC) supports community development organizations with loans, grants, and equity investments. LISC has taken a comprehensive approach to pairing community development with health. For example, three LISC-supported initiatives in Minneapolis—the Heritage Park Senior Services Center, the Rolling Hills Apartments, and the Eastside Family Clinic—all kept health and well-being as a focus throughout the development process.
There are many more organizations doing great work. Sign up for The Pulse, our monthly newsletter, for our roundup of news, stories, and conversations happening at the intersection of community development and health.