As part of our Healthy Communities Initiative blog series, we highlight the role of regional Federal Reserve Banks in supporting and enabling cross-sector collaboration across the community development and health sectors. This blog focuses on the Federal Reserve Bank of Boston's place-based strategies through the Working Cities Challenge in the city of Fitchburg.
The Federal Reserve Bank of Boston serves the first district of New England, encompassing most of the six New England states from Maine to Connecticut. The Regional & Community Outreach Department of the Bank promotes the economic strength of lower-income individuals and communities in New England. Our focal areas are threefold: Strengthen the prospects of smaller industrial cities in New England; Increase employment opportunities for lower-income residents; and advance household economic security and equity.
Fitchburg is a formerly industrial city with a population of 40,462[i], located an hour west of Boston. Like other small, post-industrial cities in New England, Fitchburg has struggled with job loss, downtown vacancy and a declining real estate market. A cross-sector team, known as ReImagine North of Main (ReImagine), has embarked on an ambitious effort to transform Fitchburg's downtown, including both commercial and residential areas, into a neighborhood of choice – a place where people want to live, work, play and invest.
Cross-Sector ReImagining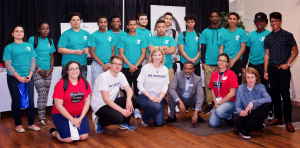 ReImagine has created a more business-friendly Main Street by getting to know property and business owners, providing access to low-cost financing and grants, and making City Hall more welcoming. At the same time, the team is increasing foot traffic through a focus on placemaking and events such as the Porch Fest music festival, Trick or Treat on Main Street, and Fitchburg Farmer's Market. As a result, nine new businesses have opened since January of 2016, and downtown vacancy has decreased.
Neighborhood Development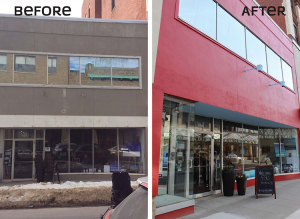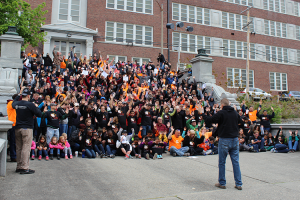 As a result of these efforts, surveys of residents are showing improved perceptions of the neighborhood. Four out of five residents in 2016 (82%) were satisfied living in North of Main, compared to 73% of residents in 2013. Seven out of ten residents in 2016 (72%) would recommend North of Main to someone else as a good place to live, compared to 65% in 2013. Two thirds of residents in 2016 (65%) felt that the community was likely to improve, compared to 58% in 2013.
Fitchburg's turnaround will take time, but ReImagine North of Main is proving that measurable progress is possible through sustained cross-sector collaboration, community engagement, and committed partners. There's no question that this effort advances the Network's vision for a community integrating a broad definition of health and wellbeing.
---
Footnotes:
The Working Cities Challenge (WCC) was launched in Massachusetts in 2013 by the Federal Reserve Bank of Boston and is a grant competition designed to incentivize cross-sector leadership and collaboration and support ambitious work to improve the lives of low-income residents in these cities. The competition, which is now in its 4th year, has expanded beyond Massachusetts to include other states in the district, including Rhode Island, Connecticut and are considering a Northern Tier model to be launched in 2018.
The Capital and Collaboration initiative is a companion to the WCC that is focused on the use of investment capital to address the needs of low and moderate income residents. Drawing from the capital absorption framework, a working group comprised of financial institutions, state agencies, and advocacy organizations explored these issues in the context of both real estate and small business development.
[i] Source: American Community Survey 5-year estimates, 2011-2015, Table S0101