Health-focused revitalization efforts in Roanoke, Virginia through cross-sector partnerships
A Neighborhood Ripe for Revitalization
Roanoke, Virginia's West End neighborhood was historically among the most vibrant and impassioned communities in the city. More recently typified by high rates of crime, poverty, poor health outcomes, and financial insecurity, West End was deemed a "target rejuvenation neighborhood" by the City of Roanoke in 2011. This story, similar to other marginalized communities across the country, prompted CDFI Freedom First Credit Union to participate in the city's rejuvenation efforts to stabilize the most at-risk households in the neighborhood.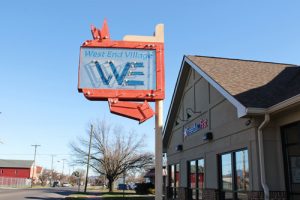 Fueling the successful redevelopment of the West End neighborhood was the City of Roanoke's unique approach to funding revitalization efforts. Concentrated in target residential corridors for 5-year periods, HUD funds are allocated to enhance the availability of affordable housing, support home renovations, and encourage community improvement projects. By prioritizing these funds in targeted areas, this approach nurtures cross-sector engagement by maximizing the impact of partner investments in the neighborhood.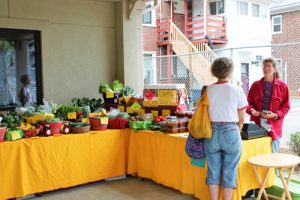 The revitalization efforts in Roanoke's West End featured a unique blend of cross-sector partnerships between local government, private and public companies, the local food system, and the region's largest CDFI, Freedom First Credit Union.
"We have a responsibility to improve the communities where our members live, work and play. The West End and surrounding neighborhoods deserve the same access to affordable banking services as everyone," said Paul Phillips, president and CEO of Freedom First. According to Phillips, West End Village Station exemplifies how public and private entities can, and should, work together to create positive change. "To be able to provide these services while paving the way for other life-improving opportunities is core to our mission."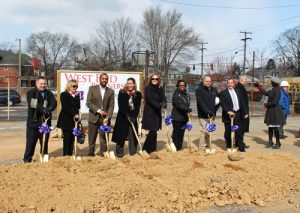 The cross-sector partnerships cultivated through the West End Station project continue to flourish. In 2016, the City of Roanoke was selected by Reinvestment Fund and the Robert Wood Johnson Foundation to take part in the Invest Health Initiative, a program that leverages cross-sector partnerships to incite new strategies for private and public investments in neighborhoods facing the greatest barriers to health.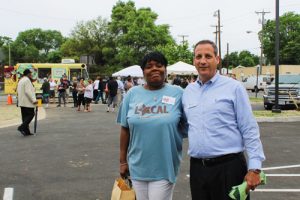 Dr. Liz Ackley, Associate Professor at Roanoke College and Invest Health project lead, recognizes the important role of Freedom First in moving this project forward. "We are fortunate to have Freedom First partnering in this initiative, because they understand the complex relationships between social determinants of health, with access to financial resources as one key aspect. We've seen their success in financing projects in other areas of the city and appreciate the holistic approach they use in community development. That kind of commitment is both rare and important."
With a focus on food insecurity in Roanoke's Northwest neighborhood, stakeholders involved in the West End Village Station project are reuniting to share resources and expertise in new, unprecedented ways. Nationwide, CDFI's must continue to make these types of activities and investments hallmarks of their mission.