A tool for practitioners to demonstrate the health benefits of affordable housing
How do we know that affordable housing improves resident health? How can we document resident health improvement that results from a commitment to healthy housing? How do we measure health— we're not doctors or health researchers!
You and your colleagues have probably had these types of questions – and have dealt with the challenge of answering them. The link between quality, stable, affordable housing and positive resident health outcomes is increasingly recognized, yet the affordable housing field lacks a common way to measure and document the impact. Documenting evidence of this linkage is critical for justifying investment in healthy housing strategies, developing critical cross-sector partnerships, and realizing the full potential of affordable housing as a platform for health.
In partnership with Success Measures, an evaluation resource group at NeighborWorks America with expertise in developing measurement tools for the community development field, Enterprise Community Partners met this challenge head on. Together, we developed the Healthy Housing Outcomes Survey that will enable its users to measure changes in resident health outcomes most likely to be influenced by healthy housing development.
Creating the Healthy Housing Outcomes Survey
The survey development process took nearly one year, with the first few months spent determining the survey's focus. Originally intended as a supporting resource for Enterprise's Green Communities Criteria and its Health Action Plan framework, an adaptation of the Health Impact Assessment tailored to the affordable housing sector, we quickly realized the need for a measurement tool with broader application for the field. Thus, we went from developing a survey that would measure change in specific, targeted health outcomes to one focused on general health and well-being.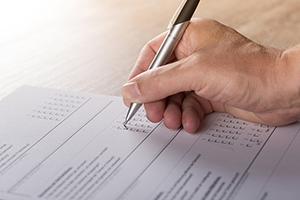 To create maximum benefit from healthy housing, ideally, the housing-based health interventions implemented are tailored to the resident population and their health needs. In the past, those interested in documenting changes in health outcomes were faced with the difficult task of correlating these tailored interventions with any number of health outcomes. In many cases, both the expertise needed and rigor necessary to demonstrate such correlations proved difficult to achieve. To solve for this, we have created a curated survey aimed at assessing the benefits of healthy affordable housing itself, rather than a specific intervention. This focus allows community development corporations and affordable housing stakeholders to utilize a standard tool across housing portfolios, even when specific health-promoting strategies vary from property to property.
In developing the tool, we reviewed the literature, looking for studies that identified changes in the built environment that enhanced resident health outcomes. Based on expert opinion, we prioritized those health and well-being indicators that were (1) significant to low-income populations, (2) could be readily measured by affordable housing property owners and developers and (3) could detect changes in short-term outcomes that could be expected to lead to improvements in long-term outcomes.
We arrived at eight survey domains: resident satisfaction; health status; eating habits; physical activity; respiratory health; children's health status; building maintenance; and social connections. Individual survey questions were drawn from the Success Measures Health Measurement Outcome Tools which were specifically designed to measure the health outcomes of housing and community development programs, as well as the literature base. Note that questions selected from the Success Measures Health Measurement Outcome Tools were independently validated and are in widespread use across the affordable housing field. Our Healthy Housing Outcomes Survey was then field tested through two focus groups of affordable housing residents. Participants took the survey and were then asked for their overall reactions to certain features, including length, flow, and content. The group reviewed the survey together, page-by-page, to discuss the clarity, content and response options of specific questions. We used this feedback to refine the survey.
Using the Survey
The final survey, which is currently available in English and Spanish, is 47 questions, takes 10-20 minutes to complete, covers the 8 domains listed above, and includes demographic questions for analysis purposes. The survey can be used as a point-in-time measurement of resident health related to housing but will be more impactful if administered annually to assess trends in the health and well-being of residents over time. Used as a feedback loop, the survey results may identify the need to maintain, alter or add a health-enhancing intervention.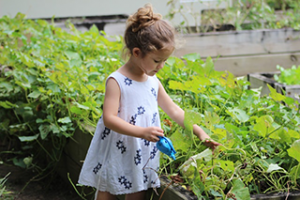 At Enterprise, we are introducing the Healthy Housing Outcomes Survey in conjunction with new capital products that are intended to promote resident health outcomes in the affordable housing sector. We plan to aggregate survey results from participating properties to demonstrate the year-over-year impacts of incorporating health into affordable housing development. We also recommend the use of this survey for any community development corporation that pursues the Health Action Plan framework. And, ultimately, we encourage widespread use of this survey across the affordable housing field to establish a common set of measurable indicators and outcomes which can illustrate the power of prioritizing health in housing development.
The survey is available on Building Healthy Place's Network's Measure Up resource list, Enterprise Community Partners website, and as part of the Success Measures Data System.