To provide opportunity for all, we must address the unique needs and concerns of midsize, small, and rural communities working to improve health
Off the top of your head, do you know how many cities, towns, and villages there are in the entire United States? It's true that cities are where most Americans live: 10 cities have over a million residents- New York, Los Angeles, Chicago, Houston, Philadelphia, Phoenix, San Antonio, Dallas, and San Jose.
But what about the wide swaths of land between these big cities? According to the 2015 US Census, there are 752 midsize cities and towns with populations between 50,000 and a million. And for small cities and towns with populations even smaller than 50,000, there are a whopping 18,751 of them.
Turning to another map of significance- the voter map- we can see that communities outside of big cities played an influential role in the outcome of the election- though these geographies are less populous than big cities, they were home to a majority of voters this year. While each person had their own reasons for voting a particular way, recent exit polls reveal that many voters in these midsize, small and rural towns are increasingly worried about their economic and social future and don't trust that institutions are listening to them.
Across the country, communities are working hard to change the way people think not just about health, but also opportunity, and in turn, advance a culture of health and well-being on a national scale. But many of these efforts face challenges that corroborate anxieties people felt during the election. One key example is lack of resources: from 2005-2010, only six to seven percent of foundation grant money went to rural towns. Though efforts in midsize, small and rural towns are growing (like the Healthiest Cities and Counties Challenge), lack of access to funding opportunities and sustainable capital still presents a major challenge in establishing and maintaining programs. To help connect community-minded individuals and organizations to capital, partnership, and support, the Network recently released their Partner Finder, a collection of directories to help people find the community development and health organizations nearest to them to begin building cross-sector partnerships.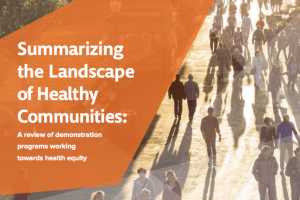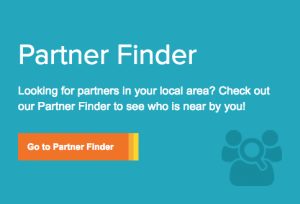 In addition to the great need for these communities to be connected to capital, infrastructure, and resources, other unique place-based challenges in addressing these issues arise. Sometimes community health improvement strategies that are successful in larger cities just don't work in areas that have historically been disconnected from partnerships and resources. In the Network's recent report, Summarizing the Landscape of Healthy Communities, we spoke with three organizations/individuals working directly with midsize, small, and rural communities to meet these challenges and empower their fellow citizens.
"Some cities have CDFIs, entrepreneurial investment, venture capitalists — we don't have any." -PTAC
The Pueblo Triple Aim Corporation (PTAC) is a nonprofit working to improve the health of citizens and reduce health care costs in Pueblo, CO, a midsize city.  A prime example of an organization that has modeled their efforts on other successful healthy communities frameworks, efforts and resources, PTAC is now a full-fledged nonprofit support entity for health efforts. The organization is currently participating in Invest Health, a Robert Wood Johnson Foundation-sponsored program, to learn new strategies for increasing and leveraging private and public investments. Challenges still remain: an overabundance of pilot projects allow for exploration of new ideas, but lack of reinvestment undercuts their impact. Financial institutions like community development financial institutions (CDFIs) and private banks can be scarce, and outside efforts originating from big cities or the government are sometimes viewed with suspicion and cynicism. We must address these context-specific challenges and find ways to better engage private investors to build markets that truly value health.
"The only way to gain traction is to recognize how people work and live rather than imposing a structure."  -Healthy Places NC
Healthy Places North Carolina, an initiative of the Kate B Reynolds Trust, seeks to respond to the needs of a specific community rather than imposing a prescriptive, top-down model. In addition to leadership training, resource management and coaching, and other forms of technical assistance, program officers are immersed in rural communities to build trust and cultivate relationships between local, regional, and state-level leaders. This approach allows Trust officers to understand the unique, often long-standing community power dynamics in smaller rural communities. Rural communities frequently operate without a formal coordinating backbone organization, and they don't use the popular "collective impact model" because they find that this exacerbates and reproduces power differences and enforces the "gatekeeper mentality."
Doug Easterling, a health policy scholar who has worked with Healthy Places NC and within other rural communities, offers two other considerations for foundations and funders seeking to make an impact. Funding a rural community's strategy for improving health rather than leading with programmatic grant money can help groups stay focused on the issue: "The prospect of getting an implementation grant causes game playing. The participating organizations get overly focused on their own immediate wants rather than developing the bold, comprehensive solution that the foundation is looking for. As they angle for their own piece of the pie, we sometimes see disruptions to the relationships that were there before the foundation entered the picture."
"Keep funding off the table until a community develops a strategy. Provide support that lets partners take solutions forward themselves." – Doug Easterling
In terms of developing partnerships, strategic frameworks, and measurement strategies, co-development with communities has proven to be a more effective strategy. Programs that fail are ones that are overly prescriptive, don't reflect how people live, work and relate to each other, and present models that basically say, "do this to get money." As Easterling advises, "By engaging meaningfully with communities, foundations have the opportunity to transform the way people think about their capacity to affect change."
While efforts to improve communities are happening at every scale, we still have a long way to go in addressing unique considerations within these communities. For all people working to improve health, we must tailor capacity-building and investment strategies to particular local contexts, understanding that strategies largely applied in urban settings may not fully address midsize, small and rural community needs. While preserving our commitment to reversing inequity and protecting people's rights, we can find common ground in the belief that no matter our geography or political ideology- no matter our race, ethnicity, ability, gender, class, or sexual identity- people and their families deserve to have an equal opportunity to a healthy and fulfilling life.