Economic security is entwined with the long-term health of families. Innovative programs around the country are working to overcome entrenched health and financial challenges.
From our own lives, we're all familiar with how health can impact our financial well-being, such as an unexpected medical expense that wreaks havoc on our finances. This relationship works in the reverse as well: like community development, your financial well-being contributes to how healthy you are. For example, 33% of children in poverty are reported to have "less than very good health" compared to just 7% of children who grew up in families at or above 400% of the poverty line.
Financial stress also makes it more difficult to manage your health – from making and keeping doctor's appointments to following prescription regiments. In 2014, 14.3% of Americans did not see a doctor due to cost, a reflection of how your financial situation has a very real impact on your healthcare.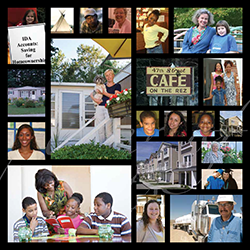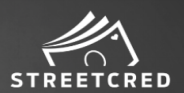 StreetCred is a non-profit based in Boston that provides financial capability services to parents who bring their children to visit a pediatrician at Boston Medical Center—a safety net hospital that serves many of Boston's most vulnerable families. StreetCred partners with the IRS-sponsored Volunteer Income Tax Assistance (VITA) program and other government agencies to train volunteers and staff to help families file taxes, maximize their refunds through the Earned Income Tax Credit, and access other government services while they are waiting for an appointment with a pediatrician. Through this financial intervention, in 2016, StreetCred returned over $400,000 in tax refunds to nearly 200 families.
 DotWell
Based in the Dorchester neighborhood of Boston, DotWell is a CHC that offers a range of financial capability services to their patients. During their standard intake process, DotWell screens all patients on both their physical health and their financial health.

This allows case managers to gather key data around topics like patient income and household budget and develop a care plan which includes ongoing financial coaching and re-assessment. Clients are then connected to budgeting services, credit counseling, federal and state benefits, and banking services. In addition, DotWell offers on-site VITA services and a Matched College Savings Program.
Prosperity Agenda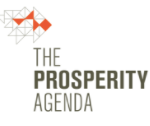 Prosperity Agenda is a non-profit based in the Seattle area and is developing a partnership with Global 2 Local (G2L), a local healthcare non-profit and BECU, a non-profit credit union that manages lending circles. Lending Circles are zero-interest social loans that help people build credit or save for a large purchase. Together these three organizations plan to embed financial coaching and lending circles into an existing health coaching program that is led by G2L's Community Health Workers (CHWs).
CHWs currently lead health coaching programs, where patients can connect with other peers in a group and receive one-on-one health coaching. Prosperity Agenda and BECU plan to train the CHWs in financial coaching and in the coordination of the lending circle. The goal is to have patients participate in an 8-week program where they are able to discuss their health and financial issues in a peer setting and individual coaching sessions. Participants will also be able to connect to lending circles through these peer groups.
Okay, now that we've talked about a few exciting models connecting health and wealth, where do we go from here? We envision three broad opportunities to help enhance this work:
Expand service delivery partnerships like the three mentioned above. We want to work within the financial capability field, with health practitioners, and with the public health community to nurture these partnerships and develop new ones.
Broaden our coalitions to build bridges. Over the last 15 or 20 years, we've seen financial health coalitions grow in number and size across the country; at the same time, coalitions and networks like the Build Healthy Places Network that explore linkages between community development, public health, and healthcare delivery have grown.
Build better systems: Like you, we see the future of healthcare including not just medical services, but a system that takes into account all of the different factors that contribute to our well-being. How can we change how healthcare services are reimbursed to account for these factors and pay for financial capability services? How do we work to reduce financial stress by bridging the racial wealth divide and making a more equitable tax code?
We invite you to contact us if you have innovative ideas for how to intervene in these entrenched health and financial challenges.