By focusing on strengthening the capacity of community members, cross-sector collaborations will be more successful and inclusive.
All too often, cross-sector collaborations fail to include residents of the communities they purport to serve. Inclusion is usually advocated for on the basis that those experiencing difficult social circumstances have important contributions to make, both in terms of understanding the challenges being experienced and suggesting culturally-appropriate solutions. What's less appreciated, however, is that inclusion per se is an important part of people's health.
This tenet has been a part of the social determinants of health literature for decades. In the late 1970s Sir Michael Marmot illustrated that known risk factors explained only 50% or so of cardiovascular morbidity and mortality. His findings helped kick-start a search for other risk factors and yet, some 40 years later, despite more and more risk factors being discovered, it continues to be the case that they alone cannot fully explain ill-health.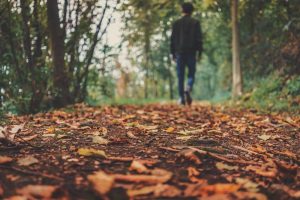 We grew out of the Creating Health Collaborative, an international group of innovators exploring what health means to people and communities. I started the Collaborative as the Physician Editor of TEDMED as I was convinced that in an aging world blessed with more and more biological discoveries our current approach to health (and innovation) was unsustainable.
Through the innovators in the Collaborative I've become convinced that fostering community agency is key to the future of health. Together with the assistance of my co-founder, Bridget B Kelly, formerly of the Institute of Medicine, I've gleaned 12 principles to this work, from eliciting, valuing and responding to what matters to residents to building teams capable of working in a collective and iterative way. The full list of principles is at the end of this post.
May Symposium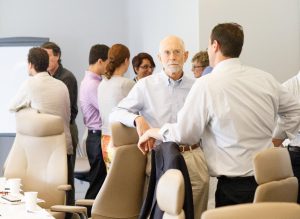 Ultimately, we see our work, including the symposium, as building a field of practice.
Many innovators are seeking to be 'inclusive' but what drives them (such as social justice or health equity), the mental models they seek to test (such as salutogenesis or positive health), the structure of their work (such as collective impact or systems integration), and the things being measured (such as sense of control or resilience) all differ. We seek to help to organize and facilitate the field, one that we describe as 'fostering community agency to improve health'.
We hope you'll consider attending the symposium. Registration is open with early bird prices lasting until March 17th. We're open to people from any sector interested in health and encourage place-based groups to attend as a delegation.
If you have any questions, please feel free to contact us directly or sign-up for our email updates.
The 12 principles for fostering community agency are:
Include in a community's collective effort those who live there, those who work there, and those who deliver or support services provided there
Spend time understanding differences in context, goals and power
Appreciate the arc of local history as part of the story of a place
Elicit, value and respond to what matters to community residents
Facilitate and support the sharing of power, including acknowledging existing imbalances and building the capacity to use it
Operate at four levels at the same time: individual, community, institutional and policy
Accept that this is long-term, iterative work
Embrace uncertainty, tension and missteps as sources of success
Measure what matters, including the process and experience of the work
Build a vehicle buffered from the constraints of existing systems and able to respond to what happens, as it happens
Build a team capable of working in a collective, iterative way, to include navigating the tensions inherent in this work.
Pursue sustainability creatively; it's as much about narrative, process and relationships as it is about resources
These principles, and the experiential knowledge that underpins them, will be published in early March. To stay abreast of our work, sign up here.
Community Agency & Health is supported by The California Endowment, Kaiser Permanente and the Robert Wood Johnson Foundation and in partnership with Active Living by Design, the Business Innovation Factory, the California Endowment, Community Science, Hershey Cause Communications, the Insight Center for Community Economic Development, ISAIAH, MIT Community Innovators Lab, Rochester Healthy Community Partnership, and UnitedHealthcare.