Health foundations have increasingly begun to partner with CDFIs to invest in affordable housing, clinics, grocery stores, child care centers, and other efforts to transform the health of communities.
A version of this article appeared in the GIH Bulletin on 5/17/2016.
Health foundations have increasingly begun to partner with Community Development Financial Institutions(CDFIs) to invest in affordable housing, clinics, grocery stores, child care centers, and other efforts to transform the healthof communities. Despite growing interest in aligning efforts, questions remain about how to effectively foster cross-sector collaboration between the Community Developmentsector and philanthropy. Questions also remain about how to measure the health impact of community investments.
To explore these issues, Grantmakers In Health (GIH), held a convening in 2015 to share strategies for building partnerships between health funders and CDFIs and highlight emerging health metrics tools. Supported by the Robert Wood Johnson Foundation, the meeting brought together funders and practitioners in health, community development, and housing. Here are some of the key takeaways from the meeting and recommendations about how funders can work across sectors to bridge community development and health.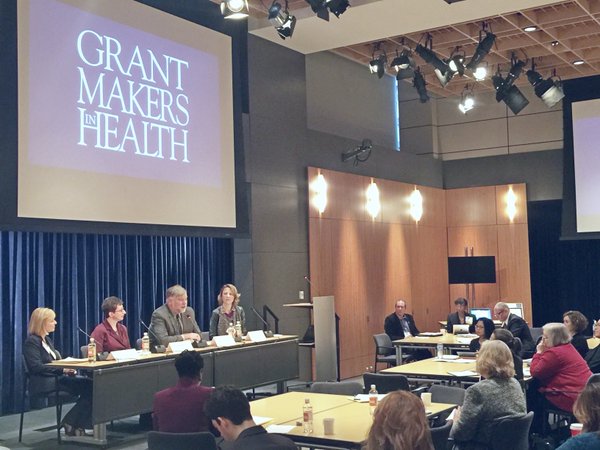 Challenges and Opportunities
While community development and philanthropy offer promising solutions to improve the health of low-income neighborhoods, coordinating efforts between these sectors continues to be challenging. CDFIs have only recently begun to recognize the health benefits of community development and in many cases have limited understanding of health-focused indicators and outcomes. By the same token, health funders often lack awareness about the structure of CDFIs and how they support and invest in healthy communities or track their progress.
Several organizations have developed promising metrics tools to assess the health impacts of community investments — many of which can be found on the MeasureUp website. NeighborWorks America created Success Measures to measure the effects of community development investments and communicate those results broadly. Metrics for Healthy Communities, developed by Wilder Research, uses logic models to help plan for and measure the impact of initiatives developed to improve community health across sectors. In addition, the Social Impact Calculator, developed by the Low Income Investment Fund (LIIF), quantifies the monetary social value of community projects. Community Commons is also a resource for data and tools that provides visualization and reporting capabilities to increase the impact of those working toward healthy, equitable, and sustainable communities.
Health funders and CDFIs play a vital role in improving neighborhood conditions and lifting people and places out of poverty.
These innovative tools offer new ways to make data part of strategic discussions and decision-making about health. The challenge is finding a way to take things a step or two further—to get better data and standardized tools into the hands of people who can use them, to collect and disseminate neighborhood-level data in a way that engages a broad circle of cross-sector partners, and to build frameworks that help groups make the case for community development.
How Funders and CDFIs are Collaborating
Leveraging Anchor Institutions – The Cleveland Foundation has spearheaded a 10-year investment strategy that uses anchor institutions, such as hospitals and universities, to drive revitalization in some of the poorest parts of the city. In addition to funding housing assistance programs designed to encourage employees to live closer to institutions where they work, the foundation has convened local hospitals to develop a joint community benefit effort. The foundation has also worked with CDFIs to create worker-owned co-op businesses to build wealth locally.
Linking Health and Housing – Foundations and CDFIs are working together to build housing that integrates health and social services, expands economic opportunity, and increases community cohesion. The Local Initiatives Support Corporation (LISC) has partnered with The Kresge Foundation and Morgan Stanley to launch the Healthy Futures Fund, which finances affordable housing projects and community health centers. One of the most recent Healthy Futures Fund projects is a mixed-used development in Washington, D.C., that includes affordable housing, a medical and dental clinic, employment training, green space, and retail shops. Similarly, The Brandywine Health Foundation built the Brandywine Health Center, a Federally Qualified Health Center in Coatesville, Pennsylvania, that also features affordable housing for seniors and space for local nonprofit organizations.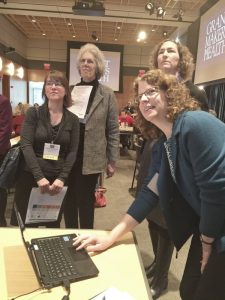 Providing Flexible Funding – Foundations and CDFIs are crafting new financial strategies that blend grants, loans, low income-housing tax credits, and other funding streams. Health funders can provide initial capital for community development projects, helping to mitigate risks for other investors. The Brandywine Health Foundation underwrote the entire Brandywine Health Center project, which was also financed by a mix of public and private funds including low-income-housing tax credits and a $1.5 million loan from a consortium of banks that provide financing to community development projects in Pennsylvania.
Recommendations
Find a Common Language – The challenges of working across sectors can be eased by a common nomenclature so everyone is in the same conversation. By using the same language, partnerships can be built between community development and philanthropy, and data and metrics become more adaptable for all stakeholders. Build Healthy Place Network has launched a Jargon Buster to this end.
Increase Cross-Sector Collaboration – Community development and health philanthropy can engage other sectors, such as housing, transportation, and planning, that are also investing in building healthy communities. This can lead to new strategies, resources, and opportunities for improving health.
Consider the Bigger Picture – Make research and data collection purposeful by determining what exactly needs to be measured and understood before collecting data for the sake of data. Use data to help build a narrative for the story to be told.
Make Data Accessible – Philanthropy can play the role of educator to move the field forward towards demystifying and destigmatizing data. Funders can help people understand that they do not need to be experts to get involved, and can help build tools that are easy to use. The Robert Wood Johnson Foundation recently launched the 500 Cities Project with the Centers for Disease Control and PreventionFoundation to begin collecting health data at the neighborhood level.
Be Flexible – Funders should be adaptive, flexible partners who are willing to reevaluate and potentially modify their investments as new data reveal a need for new strategies. Working collaboratively will help create tools that are compatible, nimble, and modifiable.
Be Patient – Community development stakeholders have a big agenda to work on together, and most of the work is still very new, leaving a lot of room for growth and development. Accomplishing the goal of becoming one sector working with different tools and metrics will take time.
Health funders and CDFIs play a vital role in improving neighborhood conditions and lifting people and places out of poverty. New partnerships and innovative data collection tools can help strengthen the connection between both sectors, leading to healthier and vibrant communities for all.