This interview is part of Build Healthy Places Network's new Video Snapshot Series, a series of quick deep dives with experts from the community development, health, and finance sectors.
In this 14 minute Video Snapshot, Build Healthy Places Network's Ashley Hernandez speaks with Allen Smart, a national spokesperson and advocate for improving rural philanthropic practice under his group –PhilanthropywoRx.
The two discuss the important contributions philanthropy brings to community development and health partnerships in rural areas. Allen Smart also provides examples of philanthropy's key role in accelerating investments aimed at improving health and well-being in rural communities and lays out ways community developers can connect with the philanthropic sector.
Watch the interview: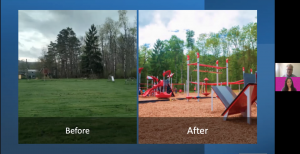 Learn More: