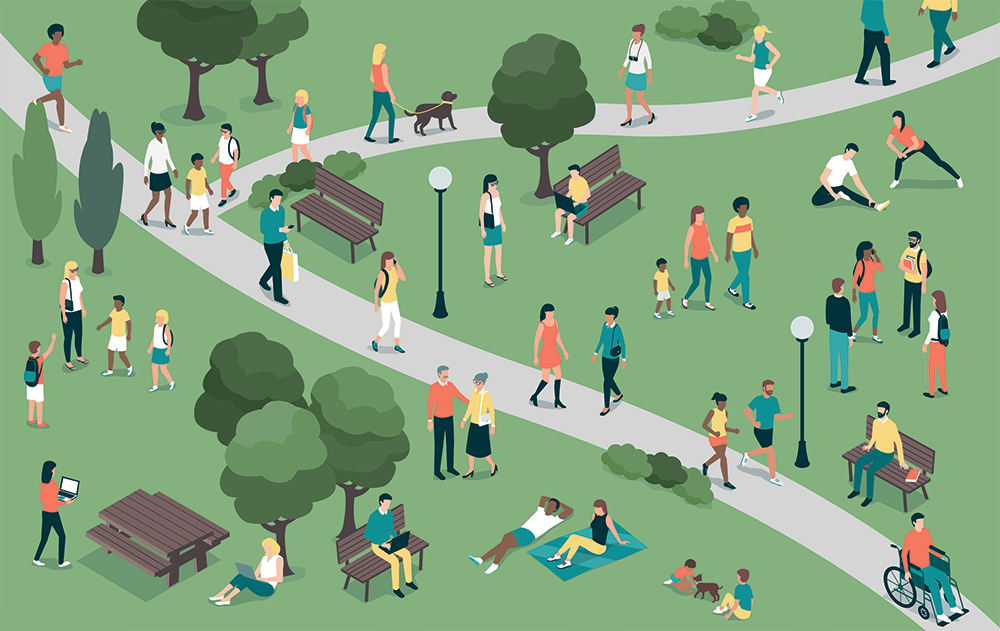 Principles for Our Field
The Principles for Building Healthy and Prosperous Communities set the grounding for new partnerships.
Each person I meet and each conference I attend is different. A community developer confronts issues that seem dramatically unlike the challenges a payor at a health insurance company encounters each day. Yet when we start to talk about our values and goals for what we hope to achieve through our work, I've noticed something emerges: a shared vision.
It's a vision that is built on similar principles. We all want to improve the "upstream social determinants of health" – factors such as affordable housing, good paying jobs, and quality education – and we all know that something isn't working. Something needs to change.
At the Build Healthy Places Network we think the status quo, where each organization focuses on their narrowly defined issue, isn't working. Through our storytelling and advocacy, we're lifting up organizations who are collaborating with new partners and improving the health outcomes of communities. We've seen how new partnerships between community development organizations and health organizations can make both sides more efficient and effective.
But partnership has to start somewhere. How do you go from stranger to collaborator? How do you find shared values when you're meeting with someone for the first time? What foundations can organizations build upon when setting out with new cross-sector partnerships?
During the past year, the Network collaboratively developed a set of values and statements we are calling the Principles for Building Healthy and Prosperous Communities. The Principles represent the best of our fields' priorities and values. They serve as a starting place to begin conversations and as a place to return to when there is doubt.
How We Got Here
The Principles sprung from our audit, summary, and synthesis of the values, mission statements, and guiding principles of 35 organizations from across sectors working to improve health and community well being. Identifying common themes, we developed and refined the Principles with the guidance of our National Advisory Council and following a public survey of our first draft that received over 200 responses and 1,800 suggestions from across the community development, health, academic, government, finance, and philanthropic sectors.
Principles for the Future
I am excited to bring these Principles to you to consider using as a foundation for your work. Without collaborating with the community, embedding equity, mobilizing across sectors, increasing prosperity and committing to the long term, we know that efforts will fail.
Though the challenges we all face in our work are different, I believe that we share these values and by working together we will create an equitable future where good health and fair opportunity are shared outcomes for all.