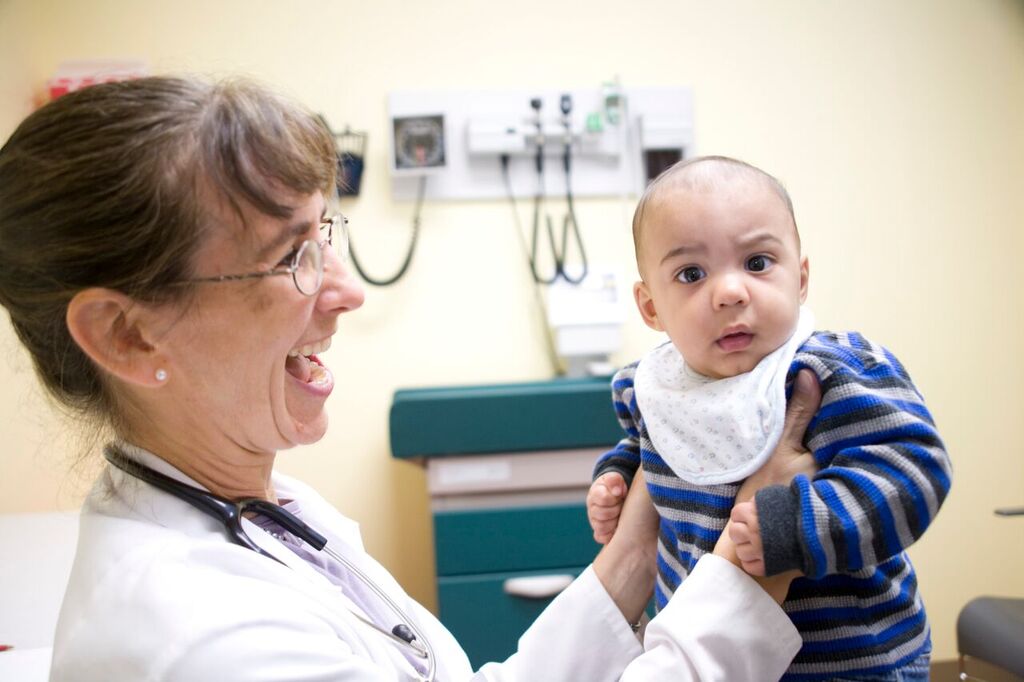 New Report Makes the Case for Linking Health and Community Development to Build Stronger, Healthier Communities
I am very pleased to call attention to Making the Case for Linking Community Development and Health, a new report that my colleagues and I have created to explain why and how we should link the important work of the community development and health sectors.
For years, community development and health practitioners have invested time, effort and resources in in the same neighborhoods, often with the same people, but without coordinating their efforts. Making the Case summarizes recent research and policy, provides an array of promising current and recent examples of collaborative initiatives, and explores barriers to such efforts as well as lessons learned about how to overcome them.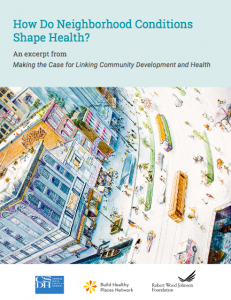 One example of a promising initiative is the Brandywine Health Foundation in Coatesville, Penn., which brought together a wide range of health and community development stakeholders to develop a new health and housing facility. In addition to health services, the project established youth programs to expand career and post-secondary education opportunities. The Coatesville Youth Initiative works with parents, coordinates out-of-school programs for youth, and educates community leaders and residents about youth issues. It also sustains a Summer ServiceCorps program to provide work and leadership experience to young people who come from mostly low-income backgrounds. You can also read more on the project here.
Or the Boston Children's Hospital's Community Asthma Initiative, which provides intensive support from nurses and community health workers to improve the health of children with moderate to severe asthma in targeted neighborhoods in Boston. The initiative offers a home assessment, supplies such as special vacuum cleaners to reduce asthma triggers in the home, and asthma management and medication education. The initiative estimates that involvement in the program has led to an 80 percent reduction in the percentage of patients with asthma-related hospital admissions, a 41 percent reduction in the percentage of patients with missed school days, and a 46 percent reduction in the percentage of parents/caregivers with missed workdays.
Our potential to live long and healthy lives can be shaped by the physical and social conditions in our neighborhoods.
Innovative projects require innovative funding, and the report offers several examples, such as the Backyard Initiative in Minneapolis, in which a hospital is investing in its neighborhood. Despite living in proximity to Allina Health's high-quality medical facilities, residents in surrounding areas historically have had poor health outcomes. Since 2009, Allina Health has invested nearly $3.5 million in the initiative to build connections with and facilitate active engagement of the community to address the root causes of illness. The Backyard Initiative is a partnership between Allina Health, the Cultural Wellness Center, and the residents of South Minneapolis.
There are many other wonderful examples of such collaboration. All of the projects highlighted in the report draw from the growing body of research that shows that our potential to live long and healthy lives can be shaped by the physical and social conditions and the services in our neighborhoods.
Making the Case was written for practitioners in both the community development and health sectors, and for potential partners from other fields. Even for those already convinced of the need to work across the two sectors, the report provides resources to strengthen arguments to potential funders and partners, identifies partnership strategies, and recommends approaches to evaluation.
The report, whose lead author is Amy Edmonds, is a joint project of the Center on Social Disparities in Health at the University of California at San Francisco and the Build Healthy Places Network, supported by the Robert Wood Johnson Foundation. It builds on the recommendations of the Robert Wood Johnson Foundation Commission to Build a Healthier America.

Photo of the Brandywine Health Center courtesy of the Brandywine Health Foundation