Join us for the June 4th Network Commons: "Advancing Health Equity Through Mixed-Income Communities" at 10am PT/ 1pm ET
Mixed-income communities have untapped potential to positively impact health outcomes for residents and by promoting inclusive social dynamics.
How can mixed-income community interventions best be used as a lever to create equitable, healthy places to live? How can mixed-income community efforts cultivate an inclusive community where everyone feels they belong and can thrive?
Join us on June 4th for a special #NetworkCommons exploring the latest research and advances on the connection between mixed-income communities and the social determinants of health. Hear how residents, developers, city agencies, foundations, community-based organizations, and other stakeholders are creating and sustaining inclusive communities through purposeful planning and practices and discuss ways to push toward further inclusion and equity.
With implications for all organizations seeking to promote health and racial equity, our speakers will explore how communities that intentionally steward diversity across income, race, and ethnicity can create stronger and more resilient neighborhoods.
Speakers
The speakers will draw on 15 years of research and experience in mixed-income communities and a recent grant from the Robert Wood Johnson Foundation.
Moderator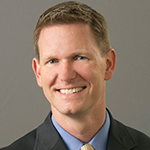 Douglas Jutte
Executive Director
Build Healthy Places Network
After registering, login information will be sent via email.
The conversations will also be archived on our YouTube Channel if you are not able to catch it live.
Join the conversation before, during, or after the event on Twitter by using the hashtag #NetworkCommons.
---
Launched in 2015, Network Commons is a live online discussion series on cross-sector strategies to improve neighborhood health and well-being.