March 15th Network Commons Panelist Bios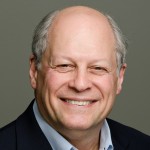 Jim Marks
James S. Marks, MD, MPH, who joined the Foundation in 2004, currently oversees all program, communications, research, and policy activities in support of the Robert Wood Johnson Foundation's efforts to build a Culture of Health. Prior to joining RWJF, Marks served  as Assistant Surgeon General and director of the National Center for Chronic Disease Prevention and Health Promotion at CDC where he developed and advanced systematic ways to prevent and detect diseases such as cancer, heart disease, and diabetes; reduce tobacco use; and address the nation's growing epidemic of obesity. A national leader in public health, Marks has received numerous awards from federal, state, and private organizations,. He was elected to the Institute of Medicine in recognition of his accomplishments in epidemiology and public health and has published extensively in the public health scientific literature Marks received his MD from SUNY at Buffalo and trained as a pediatrician at the UC San Francisco. Later he was a RWJF Clinical Scholar at Yale, where he also received his MPH.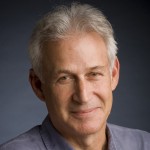 Jack Shonkoff
Jack P. Shonkoff, M.D., is the Julius B. Richmond FAMRI Professor of Child Health and Development at the Harvard T.H. Chan School of Public Health and the Harvard Graduate School of Education; Professor of Pediatrics at Harvard Medical School and Boston Children's Hospital; and Founding Director of the university-wide Center on the Developing Child at Harvard University. He has served as Chair of the Board on Children, Youth, and Families at the National Academy of Sciences and led a blue-ribbon committee that produced the landmark report, From Neurons to Neighborhoods: The Science of Early Childhood Development. Dr. Shonkoff has received multiple honors, including elected membership to the Institute of Medicine (now the National Academy of Medicine) of the National Academy of Sciences, the C. Anderson Aldrich Award in Child Development from the American Academy of Pediatrics, and the Award for Distinguished Contributions to Public Policy for Children from the Society for Research in Child Development. In 2011, he launched Frontiers of Innovation, a multi-sectoral learning community of researchers, practitioners, policymakers, community leaders, parents, investors, and experts in systems change who are committed to driving science- based innovation that achieves breakthrough impacts on the development and lifelong health of young children facing adversity.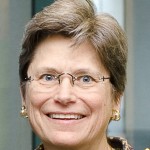 Nancy Andrews
Nancy O. Andrews, MS, is the President and Chief Executive Officer of the Low Income Investment Fund (LIIF). LIIF is a Community Development Financial Institution (CDFI) that has invested $1.8 billion in community projects. LIIF's investments have leveraged $8.7 billion in private capital for poor communities in 31 states across the U.S. and generated $49 billion in benefits for families and society. Established more than 30 years ago, LIIF has served 1.8 million low income people by providing capital for 67,000 affordable homes for families and children, 256,000 spaces of child care and 75,000 spaces in school facilities. LIIF maintains offices in San Francisco, Los Angeles, New York City and Washington, D.C. Ms. Andrews' career spans 30 years in the community development field. In addition to her work at LIIF, she serves on numerous boards and committees, including Bank of America's National Community Advisory Council, Morgan Stanley's Community Development Advisory Committee, Capital One's Community Advisory Council, the National Housing Law Project and Rail~Volution. Ms. Andrews was also previously a member of the Federal Reserve Board's Consumer Advisory Council. She is a recognized expert on the challenges facing America's neighborhoods and is frequently asked to testify before Congress and speak at conferences and events. Previously, Ms. Andrews served as the Deputy Director of the Ford Foundation's Office of Program Related Investments, where she assisted in the management of a $130 million social investment portfolio. She also designed and launched the foundation's housing policy program. Ms. Andrews was the Chief Financial Officer of the International Water Management Institute, a World Bank-supported international development organization. Additionally, Ms. Andrews has been an independent consultant on community development, social investment, financial analysis and housing policy. In this capacity, she consulted for the Department of Housing and Urban Development and the Department of Treasury during the Clinton Ms. Andrews received an M.S. in Urban Planning with a concentration in Real Estate Finance from Columbia University.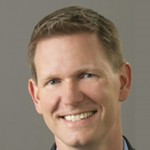 Doug Jutte
Doug Jutte, MD, MPH is Executive Director of the Build Healthy Places Network, a newly formed national organization that catalyzes and supports collaboration across the community development and health sectors. Dr. Jutte has been a leader in the Federal Reserve Bank and RWJ Foundation's Healthy Communities Initiative, which has convened nearly two dozen meetings around the country bringing together professionals from across sectors to enhance community health impact, encourage improved outcomes measurement, and increase public and private investment in community development efforts. Dr. Jutte is also a pediatrician, professor and population health researcher at the University of California, Berkeley School of Public Health where he teaches in the UC Berkeley-UCSF Joint Medical program. His research focuses on the impact of the social determinants of health on children's wellbeing through the lifespan and the policy levers and financial tools that can intervene to protect families and communities. He has published in a number of prominent scientific journals including Pediatrics, Epidemiology, the American Journal of Public Health and Health Affairs.
Dr. Jutte graduated from Cornell University and received an MD from Harvard Medical School and a master's degree in public health from UC Berkeley. He completed his pediatric residency at Stanford University and a post-doctoral fellowship at UCSF through the RWJF Health & Society Scholars program. His clinical work has been in low-income community clinics and as a hospitalist caring for newborn infants.