June 27th Network Commons Panelist Bios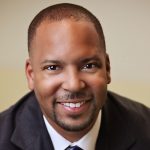 Quentin Moore
Quentin J. Moore, MPH has practiced in the non-profit, community health and health care sector for over 16 years. He has a Masters of Public Health in Nutrition from the University of Michigan School of Public Health and a Bachelors of Arts from Fisk University in Nashville, TN. Quentin has pioneered the development of educational tools and resources, including online environmental assessments; monitored, implemented and evaluated community programs around cardiovascular health, nutrition and physical activity; and directed multi-site pilot projects with successful outcomes, including cost savings.
In Quentin's role at Trinity Health as Director, Population Health & Disparities Prevention, he is focused on building hospital and community linkages to increase collaboration, resource alignment and address disparities in communities. He is also responsible for the development, implementation and leadership of the new $80 million grant and investment strategy, Trinity Health Transforming Communities Initiative, a multi-year initiative addressing key drivers of health and social determinants that impact communities.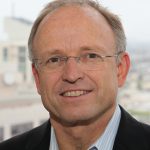 Tyler Norris
Tyler Norris, MDiv, is an entrepreneur and founder of over a dozen businesses and social ventures.  His service in the public, private and non-profit sectors have focused on population health, community vitality, and equitable prosperity.  Currently, he serves as Vice President, Total Health Partnerships at Kaiser Permanente, where he leads "anchor institution" strategies, applying all KP assets to measurably improve population health and community well-being.
Tyler is a trustee of Naropa University, and serves on advisory bodies for the Convergence Partnership, Transportation for America, Active Living by Design, and Samueli Institute. He is active with Social Venture Network, BALLE and SOCAP.  As an early leader in the healthy/sustainable communities movement, Tyler has worked in over 400 communities and with scores of organizations in the US and globally.  Previously he was Chair of IP3, which powers www.CommunityCommons.org and other GIS platforms; CEO of Community Initiatives Inc.; and Chair of the Kellogg Foundation's Leadership Alliance. He is an avid mountain biker, skier and pilot – now residing in Oakland, CA.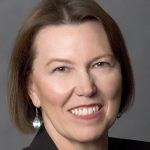 Mary Pittman
Mary A. Pittman, DrPH, is chief executive officer and president of the Public Health Institute (PHI) in Oakland, California. A nationally recognized leader in improving community health, addressing health inequities among vulnerable people and promoting quality of care, Pittman leads efforts to bring health care and public health together to improve population health. Under her leadership, PHI has expanded their global portfolio as well as being recognized as one of the 50 best nonprofit workplaces in the nation. Pittman previously headed the Health Research and Educational Trust, an affiliate of the American Hospital Association, and the California Association of Public Hospitals.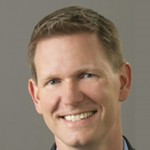 Doug Jutte
Doug Jutte, MD, MPH is Executive Director of the Build Healthy Places Network, a newly formed national organization that catalyzes and supports collaboration across the community development and health sectors. Dr. Jutte has been a leader in the Federal Reserve Bank and RWJ Foundation's Healthy Communities Initiative, which has convened nearly two dozen meetings around the country bringing together professionals from across sectors to enhance community health impact, encourage improved outcomes measurement, and increase public and private investment in community development efforts. Dr. Jutte is also a pediatrician, professor and population health researcher at the University of California, Berkeley School of Public Health where he teaches in the UC Berkeley-UCSF Joint Medical program. His research focuses on the impact of the social determinants of health on children's wellbeing through the lifespan and the policy levers and financial tools that can intervene to protect families and communities. He has published in a number of prominent scientific journals including Pediatrics, Epidemiology, the American Journal of Public Health and Health Affairs.
Dr. Jutte graduated from Cornell University and received an MD from Harvard Medical School and a master's degree in public health from UC Berkeley. He completed his pediatric residency at Stanford University and a post-doctoral fellowship at UCSF through the RWJF Health & Society Scholars program. His clinical work has been in low-income community clinics and as a hospitalist caring for newborn infants.