June 19th Network Commons Panelist Bios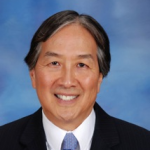 Howard K. Koh M.D., M.P.H.
Dr. Howard K. Koh is the Harvey V. Fineberg Professor of the Practice of Public Health Leadership at the Harvard T. H. Chan School of Public Health and the Harvard Kennedy School. He is also Co-Chair of the Harvard Advanced Leadership Initiative.  In these roles, he advances leadership education and training at the Harvard T.H. Chan School of Public Health as well as with the Harvard Kennedy School, the Harvard Business School and across Harvard University.
From 2009-2014, Dr. Koh served as the 14th Assistant Secretary for Health for the U.S. Department of Health and Human Services (HHS), after being nominated by President Barack Obama and being confirmed by the U.S. Senate.  During that time he oversaw 12 core public health offices, including the Office of the Surgeon General and the U.S. Public Health Service Commissioned Corps, 10 Regional Health Offices across the nation, and 10 Presidential and Secretarial advisory committees. He also served as senior public health advisor to the Secretary of HHS. During his tenure, he promoted the disease prevention and public health dimensions of the Affordable Care Act, advanced outreach to enroll underserved and minority populations into health insurance coverage and was the primary architect of landmark HHS strategic plans for tobacco control, health disparities (including Asian American and Pacific Islander health) and chronic hepatitis. He also led interdisciplinary implementation of Healthy People 2020 and the National HIV/AIDS Strategy as well as initiatives in a multitude of other areas, such as nutrition and physical activity (including HHS activities for Let's Move!), cancer control, adult immunization, environmental health and climate change, women's health, adolescent health, behavioral health and substance abuse, health literacy, multiple chronic conditions, organ donation and epilepsy.
Dr. Koh previously served at Harvard School of Public Health (2003-2009) as the Harvey V. Fineberg Professor of the Practice of Public Health, Associate Dean for Public Health Practice and Director of the Harvard School of Public Health Center for Public Health Preparedness. He has served as Principal Investigator for over $24 million in research grant activities and has published more than 250 articles in the medical and public health literature. His writings address areas such as health reform, disease prevention and health promotion, health disparities, tobacco control, cancer control, melanoma and skin oncology, public health preparedness, health literacy, health issues of the homeless and public health leadership.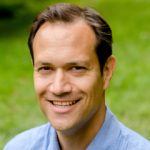 David Lipsetz
David Lipsetz is a Senior Fellow at the Housing Assistance Council (HAC) and leading voice for affordable housing and sustainable community development. David came to HAC after holding several presidentially appointed positions in the Obama Administration. Most recently, he served as the Associate Administrator for Rural Housing and Community Facilities at USDA. His office oversaw policy development and program administration of more than $100 billion in direct lending, mortgage guarantees, grants and technical assistance for community and economic development in rural America.
David came to USDA from HUD, where he served as a Deputy Assistant Secretary and Senior Advisor for Public and Indian Housing, and as an Acting Chief of Staff to the Deputy Secretary. Prior to HUD, David managed policy, large-scale initiatives and organizational development for housing agencies in New York City and Oakland, CA. He also worked for the San Francisco Bay Area's regional planning authority; and Dresden, Germany's Institute for Ecological and Regional Development. His career began as a Legislative Assistant for domestic policy issues in the Office of U.S. Congressman John Dingell.
David was born and raised in Ohio. He earned a Bachelor's degree in Political Science from Michigan State University, and Master's degrees in Sociology and City and Regional Planning from the Ohio State University. He currently resides in Washington, DC with his wife and kids.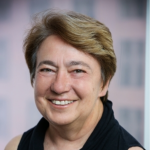 Ellen Seidman, M.B.A., J.D.
Ellen Seidman is a senior fellow in the Housing Finance Policy Center at the Urban Institute. She chairs the board of Aeris Insight and sits on the board of City First Bank of DC and on the National Community Advisory Council of Bank of America. She cofounded and sat on the board of the Center for Financial Services Innovation and was the 2013–14 New York University Stern–Citi Leadership and Ethics Distinguished Fellow.
From 2012 to 2016, Seidman served on the inaugural Consumer Advisory Board of the Consumer Financial Protection Bureau. From 2012 to 2014, she was a visiting scholar at the Federal Reserve Bank of San Francisco, where she edited Investing in What Works for America's Communities, What Counts: Harnessing Data for America's Communities, and What It's Worth: Strengthening the Financial Future of Families, Communities, and the Nation.
From 2002 to 2010, Seidman held various positions at ShoreBank Corporation, and from 1997 to 2001, she directed the Office of Thrift Supervision. She also sat on the board of directors of the Federal Deposit Insurance Corporation and chaired the board of directors for NeighborWorks America. Seidman was senior counsel to the Democratic staff of the House Financial Services Committee, was special assistant to the president for economic policy, and held senior positions at Fannie Mae and the US departments of Transportation and the Treasury.
Seidman received an AB from Radcliffe College, an MBA from the George Washington University, and a JD from Georgetown University.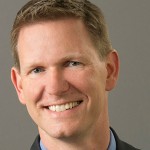 Douglas Jutte, M.D., M.P.H.
Douglas Jutte is Executive Director of the Build Healthy Places Network, a newly formed national organization that catalyzes and supports collaboration across the community development and health sectors. Dr. Jutte has been a leader in the Federal Reserve Bank and RWJ Foundation's Healthy Communities Initiative, which has convened nearly two dozen meetings around the country bringing together professionals from across sectors to enhance community health impact, encourage improved outcomes measurement, and increase public and private investment in community development efforts.
Dr. Jutte is also a pediatrician, professor and population health researcher at the University of California, Berkeley School of Public Health where he teaches in the UC Berkeley-UCSF Joint Medical program. His research focuses on the impact of the social determinants of health on children's wellbeing through the lifespan and the policy levers and financial tools that can intervene to protect families and communities. He has published in a number of prominent scientific journals including Pediatrics, Epidemiology, the American Journal of Public Health and Health Affairs.
Dr. Jutte graduated from Cornell University and received an MD from Harvard Medical School and a master's degree in public health from UC Berkeley. He completed his pediatric residency at Stanford University and a post-doctoral fellowship at UCSF through the RWJF Health & Society Scholars program. His clinical work has been in low-income community clinics and as a hospitalist caring for newborn infants.