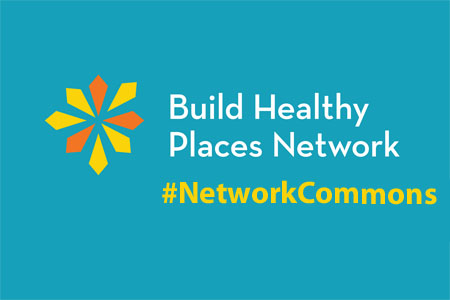 Join us for the February 25 Network Commons: "Social Impact Investing for Better Health" at 10:15 am PT/1:15 pm ET
How are Community Development Financial Institutions and impact investors working across sectors to invest in health? How can you leverage new financial mechanisms to support your neighborhood-level work?
At last month's Network Commons event, four community developers shared their experiences working across sectors on a variety of neighborhood revitalization initiatives. But how are these projects financed? How have Community Development Financial Institutions and impact investors worked alongside local partners to invest in neighborhood health and well-being? Learn from four community investment experts at our February 25 Network Commons discussion.
Launched in 2015, Network Commons is a live online discussion series on cross-sector strategies to improve neighborhood health and well-being.
On February 25, four community investment experts will give brief presentations and then we'll open the floor to our audience. This discussion will be practical and interactive.
The Network's Managing Director, Colby Dailey will be joined by:
Register below and help us by spreading the word to your colleagues.
It's easy to attend Network Commons, even if you've never been to a live online discussion. Here's how:
Register here. After registering, login information will be sent via email.
Log in on February 25 from 10:15-11:00 am PT / 1:15-2:00pm ET. The conversations will also be archived on our YouTube Channel if you are not able to catch it live.
Join the conversation before, during, or after the event on Twitter by using the hashtag #NetworkCommons.
Interested in learning more about how social impact investing supports health? Don't miss our latest long-form essay on how Social Impact Bonds (SIBs) spark collaboration across sectors in addressing the social determinants of health.