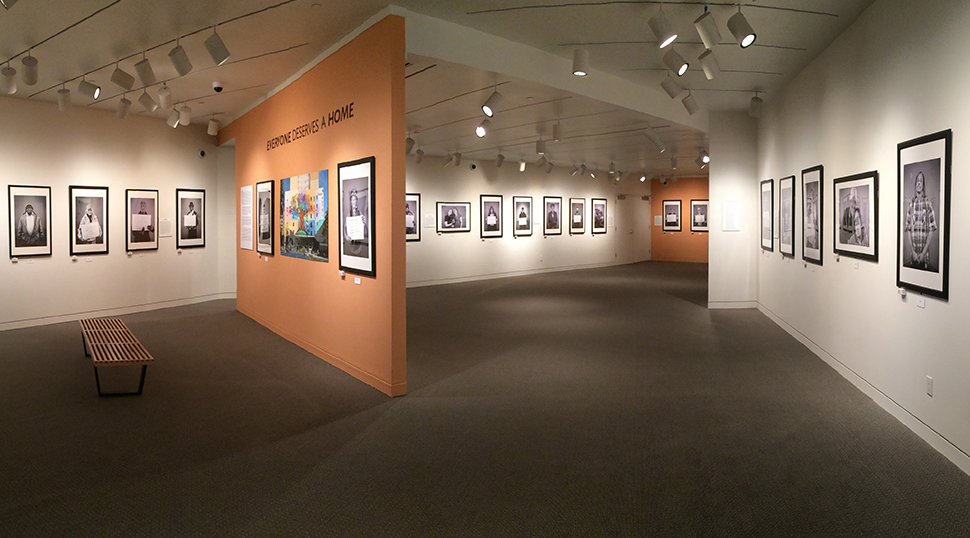 From Homelessness to Housing in San Francisco: Portraits and Oral History
A moving new multi-media art project,"Everyone Deserves a Home", on display in San Francisco's Public Library asks 40 formally homeless residents in supportive housing, "what does home mean to you?"
As we build collaboration across sectors, storytelling and art that lifts up success stories become more and more important.
A moving new multi-media art project called "Everyone Deserves a Home" on display in San Francisco's Public Library asks 40 formally homeless residents in supportive housing, "what does home mean to you?" Through photographs and interviews, each resident tells their story and demonstrates the importance of stable housing. The gallery is up until March 12, 2017 at the Jewett Gallery at the Main San Francisco Library, with a panel discussion on March 1 called From Homelessness to Housing in San Francisco.
"It was a privilege to listen to each resident's story, and I am proud to give each person a professional portrait they can give to friends and family. Having a flattering photo of yourself can really boost your confidence and self-worth," says photographer Audra Miller.
The resident's stories are laced with struggles through trauma, neglect, substance use and the corrosive effects of poverty and racism, finally culminating in the stabilizing effects of long-term housing. Each experienced homelessness and significant health issues prior to finding their current home in supportive housing communities operated by San Francisco nonprofit Delivering Innovation in Supportive Housing (DISH).
Operating in the economically disadvantaged Tenderloin neighborhood of San Francisco, DISH provides housing for adults with complex health, mental health, and substance use issues. Over 450 tenants receive permanent, secure living space, with the benefits of being part of a community and onsite access to social services, nursing, and enrichment programs designed to help them lead healthier and more satisfying lives.
The project was conceived by artist Elizabeth "Liz" Gjelten in collaboration with the Triangle Lab of California Shakespeare Theatre Company. The signs held in many of the portraits featured are a result of the writing prompt, "What is home to you?" Funded by a California Stories Grant from Cal Humanities, a non-profit partner of the National Endowment for the Humanities. All photography provided by Audra Miller of Miller Studies. Project Manager is Ariel Fortune, from DISH.