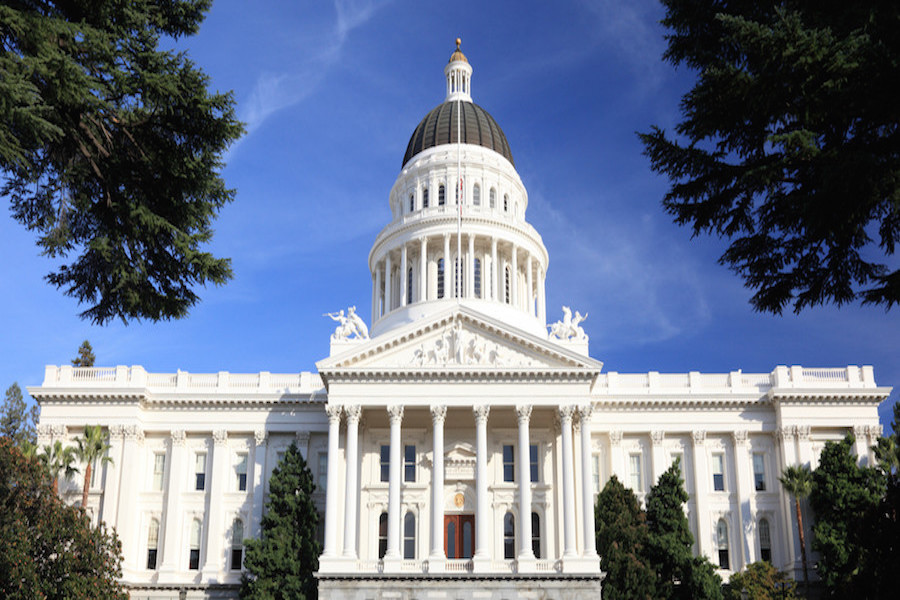 Dispatches: Project Coordinator Mia Kirk Reports from the 2016 Women's Policy Summit
Our team is regularly on the road, hearing and learning about how community development and public health are joining forces. In this occasional series, we report on what we are discovering to help you stay on top of the cutting-edge policies, tools, and projects in the fields.
Mia Kirk, the Network's Project Coordinator, caught us up on what she learned at the 2016 California Women's Policy Summit in Sacramento this January.
What meeting did you attend?
The Women's Policy Fair and Leadership Reception is an annual meeting in Sacramento convened by the California Center for Research on Women and Families, a program of the Public Health Institute. The primary goals of the meeting are to connect leaders throughout California and hear from the state's leading advocates about their proposed legislation for 2016 which aim to promote the health, wealth, and power of women and girls in California.
What were key issues you want to highlight?
There are many important bills being proposed this legislative session. Topics discussed at the meeting included economic empowerment, asset building, work/family balance, child care, fair pay, and reproductive health.
Two specific issues that were discussed that have implications for the work of the Network were:
EARN is a national nonprofit micro-savings provider based in San Francisco that helps working families save and invest in their futures. 71% of the individuals they serve are women. EARN supports legislation that aids families with asset retention/building as well as fair pay.
The California Budget and Policy Center and the Women's Foundation of California are working on a joint project called the California Women's Well-Being Index (WWBI). The WWBI will consist of a set of metrics for every county in California to determine how women are faring across the state. The five dimensions of the index will include economic security, employment and earnings, health, personal safety, and political empowerment. Here at the Network we are tackling the question of how to measure the health impact of community development projects at the neighborhood level.
How was this meeting meaningful to you?
I have long term goals to inform policy as it relates to women and health. I volunteer with San Francisco Women Against Rape, a rape crisis center, as well as WOMAN Inc., a domestic violence resource center, and always have an ear open to policy that improves the opportunity for safe and healthy living.
More information on the Women's Policy Summit and California Center for Research on Women and Families.