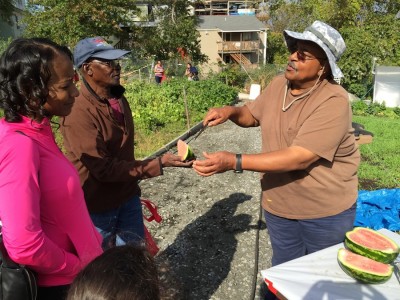 Good Housing Means Good Health
How a hospital and a housing authority brought a neighborhood to life.
Housing agencies and medical centers that serve the same communities rarely work in tandem to provide poorer residents with simple, coordinated access to health care.
But a five-year effort to do so on the West Side of Stamford, Conn., shows how such partnerships can promote healthy living and bring cohesion to poor neighborhoods.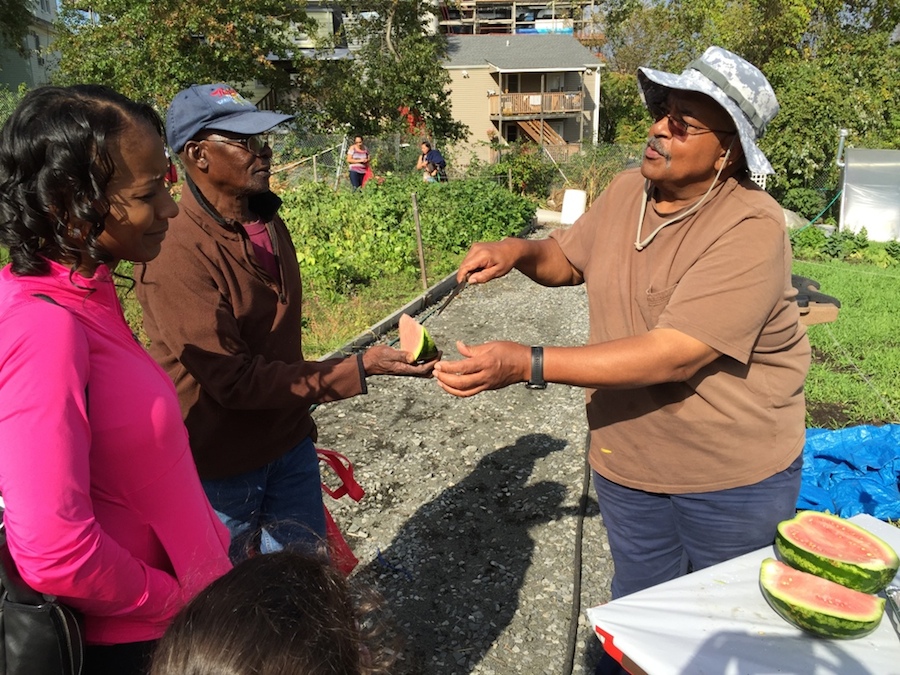 The tale begins when Stamford Hospital started envisioning a major expansion that could have seen it leave the community it had occupied for a century. Around that time, the Affordable Care Act passed, requiring hospitals to shift toward population-based health care models. Meanwhile, the local public housing authority, Charter Oak Communities (COC), was figuring out how to replace obsolete residences with supportive residential care.
Instead of continuing on separate paths, the hospital and COC, which had been fairly "insular" entities, according COC's chief executive officer, Vincent J. Tufo, explored "opportunities for synergy" in their redevelopment plans.
"So as we started to look at an economic and community strategy to tie all of these activities together," Tufo said, "we both came to the realization that the best way to accomplish that would be an approach to community revitalization that was based on an overall strategy for population health."
And so the Vita Health & Wellness District was born. Joining with other community organizations, the district set out to combat the chronic illnesses that plague low-income populations, and provide residents with enough safety and comfort to promote economic mobility.
First, the hospital and COC swapped land. In 2010, the project received funding from the U.S. Department of Housing and Urban Development and the Environmental Protection Agency's Building Blocks program for equitable development. COC began creating a mixed-income community, rebuilding existing public housing units, incorporating case management services, and adding market-rate units. And the hospital began its $450 million expansion, which includes building nearby parks.
Vita—a Latin word for life—is centered along a mile-long commercial corridor and has drawn over a dozen partner organizations. Fairgate Farm was established to grow healthy food locally, and it quickly became a star attraction. The volunteer staff harvests and provides produce to residential facilities and shelters, and residents can take cooking classes. Other partners include a community health center and a childhood obesity program.
Substandard housing units are known to cause a slew of health problems, including asthma and lead poisoning. But the basic architecture and geography of public housing developments, Tufo said, also have severe implications for residents' physical and mental well-being.
The population COC serves is "used to living in a public housing environment that is so different and so alien from the nonsubsidized housing that other people live in," he said. "We in urban redevelopment pushed all the poor people to the outer rings and then built large, institutional, not human-scale public housing enclaves."
Living in such isolated, conspicuous buildings far from their cities' economic centers led to shame, crime, and lack of mobility, Tufo said. Residents felt uncomfortable simply walking around outside and being active.
The goal of the new developments is to let "families, individuals, kids, and seniors really experience something that other people take for granted, which is community cohesion, and feeling that you're safe, secure, in an environment that is yours and wants you there," he said.
A collaborative project like Vita is not without its challenges. The partnership demanded serious trust—as well as major financial aid and long-term commitments—from all participants, Tufo said. And the hospital is still figuring out the best business model for shifting to a population-based health care approach.
Tufo knows that Vita is in its early stages. But hearing residents say they feel proud of their living spaces and comfortable walking around outside makes him confident that Vita is one of the first of many future partnerships built on good housing and good health.