Enhancing affordable housing with realistic, evidence-based public health approaches
For low-income households, finding affordable homes in healthy communities is challenging. The attributes that make homes and communities conducive to good healthmake them desirable as well, leading to higher prices. Lower income families and seniors can be particularly vulnerable to the physical and mental toll of living in unsafe places with inadequate access to basic needs. Given the connection between health and housing, investments in housing should be viewed also as investments in people's health and well-being.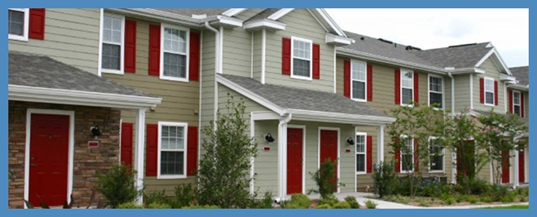 Broadly interpreted, health serves as an overarching way to measure people's well-being and quality of life. Health impact assessments (HIAs) are an effective tool for integrating health insight into Community Developmentinvestments. HIAs are a process to enhance policies in non-health sectors, such as economic and community development that support healthy communities. HIAs evolved from the awareness that many projects, policies, and initiatives are developed with no explicit health goals, yet they still directly impact the public's health. So, HIAs offer a way to assess potential health impacts in an actionable way. HIA follows a six phase framework:
Screening determines whether a proposal is likely to have health effects and whether the HIA will provide useful information.
Scoping establishes the range of health effects to be included in the HIA, the populations affected, the sources of data, and the methods to be used for assessment.
Assessment is a two-step process that first describes baseline health status in the population of concern, and then characterizes potential impacts to produce findings meant to inform recommendations.
Recommendations suggest policy alternatives that could be implemented to improve health or actions that could be taken to manage potential health effects.
Reporting involves the presentation of findings and recommendations to decision makers and stakeholders, along with identification of key assumptions and limitations.
Monitoring and evaluation examine the process and short-term impacts of the HIA on decision making. Monitoring strategies are developed to follow changes in health determinants and outcomes over time.
Georgia Applies HIAs to Housing Tax Credits
The recent Health Impact Assessment of the 2015 Qualified Allocation Plan for Low-Income Housing Tax Credits in Georgia identified how the state's allocation of low-income housing tax credits (LIHTC) can be strengthened to support health-promoting, affordable housing development. The HIA found that modest changes in affordable housing investment can directly improve the health status of the state's most vulnerable citizens – helping up to 200 individuals per year live longer, healthier lives. Additionally, these investments could benefit young children, supporting better lifetime outcomes through reduced disease burden and higher achievement.
The HIA found that modest changes in affordable housing investment can directly improve the health status of the state's most vulnerable citizens – helping up to 200 individuals per year live longer, healthier lives.
This HIA was conducted in partnership with the Georgia Department of Community Affairs (DCA), to help the agency better understand how its housing finance decisions affect the well-being of Georgia communities. Georgia allocates $22 million in support of affordable housing development each year through low-income housing tax credits, allocated through the Qualified Allocation Plan (QAP). A grant from the Health Impact Project, a collaboration of the Robert Wood Johnson Foundation and The Pew Charitable Trusts, enabled the Georgia Health Policy Center (GHPC) to conduct the HIA. Input from a cross-section of stakeholders including government, housing advocates, and real estate industry developers informed this health impact assessment, which took a statewide perspective.
Overall, affordable housing investments were found to improve health and quality of life, and increase opportunity for Georgia residents. To capitalize on this gain, numerous opportunities were identified through research, analysis, and stakeholder input. GHPC researchers made recommendations to alter scoring criteria in the following areas:
The QAP could improve strategies to incentivize connections to healthy communities, particularly through the use of Demographic Cluster data. This dataset, developed by the Georgia Department of Public Health (GDPH), provides a more robust characterization of communities.
Encouraging access to educational opportunities through more nuanced incentives for locating near quality schools could address this critical health determinant. Partnering with the Georgia Department of Education to use its College and Career Ready Performance Index (CCRPI) as a new metric for school quality is a first step.
Multiple opportunities were identified for promoting healthy design and operation of affordable housing based on existing best practices.
Addressing any one of these topic areas alone may lead to improvements in health outcomes and behaviors. However, employing a comprehensive perspective that considers the entire set of QAP criteria would provide the greatest opportunity for affordable housing investments to improve health.
To date, more than one-third of the recommendations have been incorporated into the 2015 and 2016 versions of Georgia's QAP. Other recommendations are the focus of longer-term discussions with partners in public health, building, housing agencies, and community development organizations. GHPC continues to partner with DCA and GDPH on integrating health perspectives into affordable housing development. An ongoing project is examining how HIA-informed changes in the 2015 QAP are influencing LIHTC project development in three communities across the state. Strategies for longer term monitoring and evaluation of housing policy outcomes related to health are also being developed, building on the original HIA.